Meloxidolor Injection
MLXXXX
Knight Benedikt's Meloxidolor (meloxicam) s
olution for injection
is the new choice in the generic equivalent of
Metacam® solution for injection. Y
ou can now choose the same efficacy and
safety profile as Metacam® – and save
money!
Meloxidolor is available in 5 mg/ml or 20mg/ml concentrations.
It is indicated for use
in dogs for the alleviation of inflammation
and pain in both acute and chronic
musculoskeletal disorders, and
reduction of post-operative pain and
inflammation following orthopaedic and
soft tissue surgery.
For cats it is indicated for use in the reduction of pain after surgery,
and management of febrile conditions in
combination with appropriate antibiotics.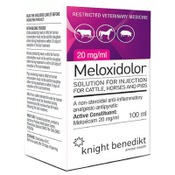 MLXXXX
MLX001
5mg/ml - 20ml bottle
MLX002
20mg/ml - 100ml bottle
Temgesic Amps
PHE32X
Description will be added shortly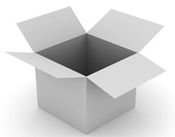 PHE32X
PHE320
0.3mg 1ml
Xylocaine
PHE50X
Description will be added shortly
PHE50X
PHE501
2% Jelly 30ml
PHE500
10% Pump Spray 50g
Methadone Inj 10mg
PHD57X
Description will be added shortly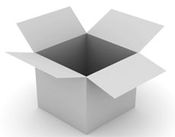 PHD57X
PHD570
1ml
Tramadol Capsule
PHC17X
Description will be added shortly
PHC17X
PHC170
50mg
Tramal
PHE37X
Description will be added shortly
PHE37X
PHE375
SR Tablet 100mg
PHE374
SR Tablet 50mg
PHE373
100mg/1ml Drops 30ml
PHE376
SR Tablet 150mg
PHE370
50mg/ml Ampoule
PHE371
100mg/2ml Ampoule
PHE372
100mg/1ml Drops 10ml
PHE377
SR Tablet 200mg
Morphine Sulphate
PHD68X
Description will be added shortly
PHD68X
PHD683
15mg 1ml
PHD682
10mg 1ml
PHD684
30mg 1ml
PHD680
LA Tablet 10mg
PHD681
5mg 1ml
Naloxone Inj
PHD71X
Description will be added shortly
PHD71X
PHD710
0.4mg/ml 1ml
Fentanyl
PHD01X
Description will be added shortly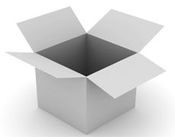 PHD01X
PHD010
500mcg/10ml
PHD020
25mcg Trans Patch
PHD021
50mcg Trans Patch
PHD022
75mcg Trans Patch
PHD023
100mcg Trans Patch
PHD024
12.5mcg Trans Patch
Panadol Tablet
PHD87X
Description will be added shortly
PHD87X
PHD870
500mg
Pethidine Inj
PHD91X
Description will be added shortly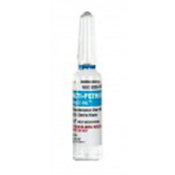 PHD91X
PHD910
100mg 2ml
PHD911
50mg 1ml
Codeine Phosphate Tab
PHC63X
Description will be added shortly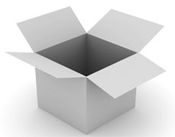 PHC63X
PHC630
15mg
PHC631
30mg
PHC632
60mg
Metacam
MET0XX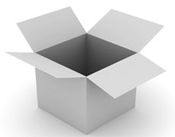 MET0XX
MET300
15mg/ml Oral Horse 100ml
Marcain
PHD48X
Description will be added shortly
PHD48X
PHD480
0.5%+Adrenaline 20ml