Knight Benedikt Easy-Grip Pointed Reduction Forceps
EGPXXX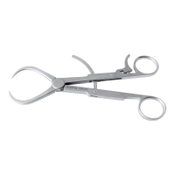 EGPXXX
EGP180
180mm
Knight Benedikt Bone Holding Forceps
PBF15X
These forceps can be used for general bone holding and fracture reduction. The fact that drills and screws can be passed through the centre of the jaw at the point of maximum compression makes them very useful for lag screwing and bone plating.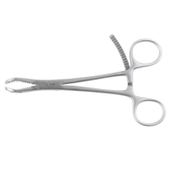 PBF15X
PBF155
155mm
Knight Benedikt Plate Holding Forceps
PHF16X
These plate holding forceps are designed to firmly hold the plate in place over the bone. The balls just behind the point of the jaw can be placed in the screw holes of the plate. The forceps are also useful in soft bone since the ball prevents overpenetration.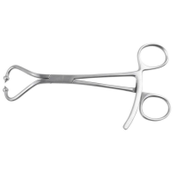 PHF16X
PHF160
160mm
Knight Benedikt Plate and Bone Holding Forceps
PBF12X
These forceps are designed to maintain plate position through the hole in the plate as without fixation the plate tends to slip on the bones surface.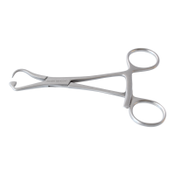 PBF12X
PBF120
120mm
Knight Benedikt Small Serrated Bone Holding Forceps
PBF5XX
Especially designed for use in cats and small dogs, these forceps result in excellent grip and support without crushing. The large forceps with a 12mm grip feature a spinlock closure.
PBF5XX
PBF503
3mm Grasp
PBF505
5mm Grasp
PBF507
7mm Grasp
PBF512
12mm Grasp
Knight Benedikt TTA Spinlock Reduction Forceps
PBFXXX
Specifically designed to be utilised in TTA surgery, these forceps will help to increase the stability of the repair. Used to support the Maquet hole while spreading the osteotomy and compress the osteotomised tibial tuberosity against the tibial shaft while applying the plate. Manufactured from stainless steel.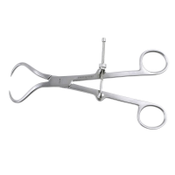 PBFXXX
PBF180
180mm
Knight Benedikt Self-Centering Verbrugge Bone Holding Forceps
VER1XX
Used to stabilise bone or bony tissue in procedures such as bone reduction or fracture repair.
VER1XX
VER191
190mm
VER150
150mm
VER175
175mm
VER200
250mm
Knight Benedikt Acetabular Reduction Forceps
PBF7XX
Spinlock reduction forceps for use in acetabular surgery.
PBF7XX
PBF750
Angled 245mm
PBF755
Straight 310mm
Knight Benedikt Very Large Fragment Forceps
PBF2XX
Ratchet type single point reduction forceps for large fragments and TTA procedures.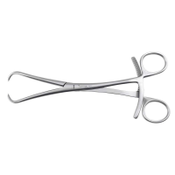 PBF2XX
PBF205
205mm
Knight Benedikt Frosch Fragment Forceps
PBF14X
Fragment forces allow the surgeon to grip and manouevre bone fragments.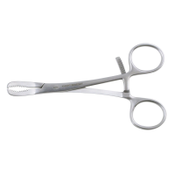 PBF14X
PBF140
140mm
Knight Benedikt Fragment Forceps
PBF13X
Fragment forceps allow the surgeon to grip and manouevre bone fragments.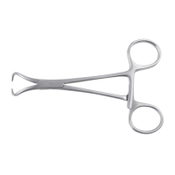 PBF13X
PBF135
135mm
Knight Benedikt Fergusson Bone Holding Forceps
FER2XX
Knight Benedikt Fergusson Bone Holding Forceps - 210mm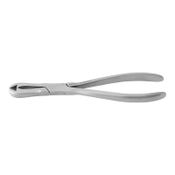 FER2XX
FER210
210mm
Knight Benedikt Lewin Bone Holding Forceps - Serrated Jaws
LEW1XX
Knight Benedikt Lewin Bone Holding Forceps - Serrated Jaws - 170mm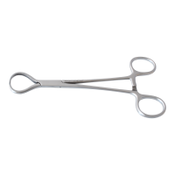 LEW1XX
LEW170
170mm