EasyPill L-Lysine Cat
EAS3XX
Manufactured in France, EasyPill''s innovative combination of highly palatable ingredients facilitates the administration of oral tablets, pills and capsules. Easy to use, and cats love the taste. Available as a box containing 30 x 2g pellets. Kittens: 1/2 to 1 pellet per day. Cats: 1 to 2 pellets per day.
EAS3XX
EAS306
Box 30 x 2g
KeaDIONE
KEADXX
Vitamin K1 (phytomenadione) 10mg/ml. For use in dogs when a vitamin K1 deficiency may exist.
KEADXX
KEAD01
250ml
KEAD03
50ml
Equishure
EQUI2X
EquiShure is a dietary supplement designed for horses suspected of suffering from or at risk of hindgut acidosis. Encapsulation technology ensures targeted release in the hindgut. EquiShure provides an encapsulated sodium bicarbonate buffer for the hindgut; sodium bicarbonate stabilises pH levels in the equine digestive tract; reduces the risk of hindgut acidosis and associated disorders such as laminitis, hot or unsettled behavior, loose and/or sour-smelling manure, loss of appetite, mild colic symptoms of unexplained origin, weight loss and behavior such as wood chewing, weaving and stall walking.
EQUI2X
EQUI22
1.25kg
EQUI24
18kg
EQUI23
7.2kg
ea-Stock Iodine
STOCXX
2.5% iodine designed to be diluted in water. Various sizes available.
STOCXX
STOC06
1 Litre
STOC06A
5 Litres
STOC11
2 Litres
STOC07
20 Litres
Ipakitine
IPAKXX
Dietary food supplement for supporting normal renal function in cats and dogs
IPAKXX
IPAK01A
60gm
IPAK02A
180gm
IPAK03
300gm
ea-Vetsel 5
VETSXX
Oral solution for the prevention and treatment of selenium responsive ill-thrift and white muscle disease in sheep, horses and cattle. Contains in each 1ml, 12.1mg sodium selenate, equivalent to 5mg elemental selenium per ml.
VETSXX
VETS04
2 Litres
VETS06
20 Litres
VETS07
200 Litres
VETS05
5 Litres
VETS02
1 Litre
VETS00
20 Litres
VETS02A
200 Litres
VETS00A
5 Litres
VETS01
500ml
Bovicare Calf Booster
CALFXX
Contains micro-ingredients essential for good health and improved growth performance in calves.
CALFXX
CALF01A
3kg
B-Quiet Paste
BQUI4X
A supplement formulated to support horses suffering from hyper-irritability and nervousness. B-Quiet™ Paste is presented in a 30gm single dose tube.
B-Quiet™ powder also available
BQUI4X
BQUI04
30g
B-Quiet Powder
BQUIXX
A supplement formulated to support horses suffering the symptoms of thiamine deficiency such as hyper-irritability and nervousness.
BQUIXX
BQUI02
1.5kg
BQUI03
4kg
BQUI01
600g
ea-Paraffin
PARAXX
Laxative, manufactured to high grade BP standard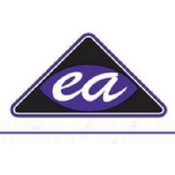 PARAXX
PARA03
5 Litres
Enisyl-F
ENSYXX
A palatable fish tasting paste of high strength L-Lysine
ENSYXX
ENSY01
100ml
EO.3 Omega-3 Supplement
EO30XX
EO3 is a rich source of long-chain omega-3 fatty acids DHA and EPA in a palatable liquid form. EO3 can be fed to all classes of horses including foals, breeding and performing horses to provide a source of beneficial long-chain omega-3 fatty acids to improve the critical omega 3:6 ratio in the diet.
EO30XX
EO302
18.9 Litres
EO301
3.78 Litres
EquiBolic
EQUI1X
Rice bran oil extract feed additive for horses. Natural product.
EQUI1X
EQUI13
15kg
EQUI11
2kg
EQUI12
4kg
Evening Primrose Oil 1000mg
EVENXX
1000mg evening primrose oil capsules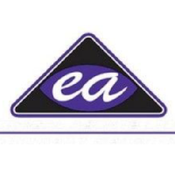 EVENXX
EVEN01
90caps
FlexiBLEND Powder
FLEXXX
A natural supplement, designed to help maintain joint health for dogs of all ages. Contains no preservatives or added flavouring, contains only pure and natural freeze dried marine concentrate.
FLEXXX
FLEX03
250gm
Hemabuild Vitamin B/Mineral Supplement
HEMAXX
HEMABUILD is a concentrated blend of chelated iron, copper and B-group vitamins to boost red blood cell production and improve appetite in horses.
HEMAXX
HEMA02
1.5kg
HEMA01
450gm
HEMA03
4kg
Iodine Oral Drops
IODI3X
IODI3X
IODI07
100ml
Ironcyl
IRONXX
An aid in the treatment and prevention of iron deficiency anaemia in horses and greyhounds. Anaemia due to iron deficiency may be caused by worm infestations, excessive blood loss and inadequate dietary intake such as horses grazing depleted pastures or dogs on white meat diets. Often forms of iron in the diet are poorly absorbed and is only 15 – 18% available. Routine supplementation may be required in horses and greyhounds that sweat heavily or those undergoing hard training in a warm climate, to prevent development of iron deficiency anaemia. Contains 10mg/ml total Iron (as 2mg/ml Iron Acid Chelate, 5mg/ml Ammonium Iron (ІІІ) Citrate, 75 mg/ml Ferrous Gluconate), 500µg/ml manganese (as Manganese (ІІ) Sulphate) 1.5µg/ml Cobalt (as Cobalt (ІІ) Sulphate and 20µg/ml Copper (as Copper (ІІ) Sulphate.
IRONXX
IRON01
1 Litre
IRON03
25 Litres
IRON02
5 Litres
Konsyl-D
KONSXX
Natural bulk producing fibre encourages normal elimination without chemical stimulant. Contains Psyllium Hydrophilic Mucilloid
KONSXX
KONS01
500gm
Legaphyton
LEGAXX
Complementary food containing herbal extracts as nutritional aids to normal liver and kidney function in cats and dogs.
LEGAXX
LEGA02
200mg
LEGA01
50mg
MegaBLUD Sachet
MEGAXX
MegaBlud is a multivitamin, mineral and amino acid supplement that supplies the horse with essential nutritional elements for improving fitness
MEGAXX
MEGA01
28.4gm
MultiFlora Capsules
MULTXX
Probiotic supplement.
MULTXX
MULT01A
60-pack
Nano-E Vitamin-E Supplement
NANOXX
Nano-E is a revolutionary nanodispersed highly bioavailable liquid vitamin E supplement for all horses. Vitamin E contributes to the well-being of the horse and plays a vital role in immune cardiovascular, circulatory, neuromuscular and reproductive functions. In addition, vitamin E is an essential component of body-wide antioxidant defences.
NANOXX
NANO01
450ml
Nutrequin Vitamin/Mineral Supplement
NUTRIX
Nutrequin provides an everyday blend of essential nutrients including vitamins, minerals and antioxidants for horses.
NUTRIX
NUTRI04
20kg
NUTRI03
3kg
Nutrigel
NUTRXX
Nutrigel is a high-calorie, mineral/vitaminised dietary supplement for dogs and cats, in the form of a highly palatable paste with protein, fats and carbohydrates.
Nutrigel helps
provide nutritional support when normal food intake may be lacking over a prolonged period
stimulates appetite while providing calories and other dietary essentials to debilitated or convalescent animals, or those recovering from surgery.
As a concentrated, easily administered paste, Nutrigel can be useful:
During inappetence and general debility
As a general vitamin/mineral supplement
After oral or bowel surgery
Where mouth lesions impair food intake
During feline respiratory disease
To assist with administering other medication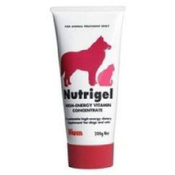 NUTRXX
NUTR01
200gm
NUTR02
50gm
Rubenal tablets
RUBEXX
Nutritional supplement for supporting renal function in cats and dogs. Active constitutes Rheum officinale root extracts 16%, stabilizers E460, E467, vegetable oil 16%, flavouring, E1201 and E551.
RUBEXX
RUBE02
300mg
RUBE01
75mg
Selenium Oral Drops
SELEXX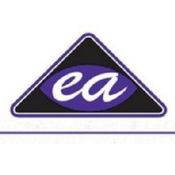 SELEXX
SELE01
30ml
Synovate-HA
SYNOXX
Synovate HA is a liquid hyaluronic acid supplement for the support of healthy joint function to horses. Synovate HA supports athletic performance by reducing friction in the joint, increasing flexibility and range of motion, and supplying much needed nutrients to the joint capsule. 200mg hyaluronic acid (sodium) per 30ml.
SYNOXX
SYNO02
3.78 Litres
SYNO01
946ml
Velvet Canine Capsules
VELV3X
Palatable supplement for dogs of all ages containing 200mg of Deer Velvet per capsule. Helps maintain general well-being and coat condition.
VELV3X
VELV03
30caps
Velvet Pure Equine Powder
VELVXX
Velvet Pure Equine powder can be used pre-event and competition to build stamina and endurance or as a condition booster and to improve mobility.
VELVXX
VELV02
100gm
VELV01
50gm
Velvet Treats
VELV4X
Processed and dried slices of Hard Deer Velvet Antler (HV), maintaining all the goodness, nutrients, minerals and vitamins.
T

aste great

Healthy coat & general well-being
Perfect treats for dogs of all ages
Aids in higher energy levels
Increase muscular strength and endurance
Helps build a healthy immune system
VELV4X
VELV04
25gm
Vetsense Hemo Paste Syringe
HEMOXX
A supplementary source of iron, amino acids, minerals and vitamins that will aid in the improvement of appetite, stress caused by racing and heavy training and overall general health in horses and dogs.
HEMOXX
HEMO02
60ml
Vijec B12 Injection 2000mcg
TROYXX
For the treatment and prevention of vitamin B12 and cobalt deficiencies in sheep and cattle. Injectable with added Selenium also available for added treatment and prevention of selenium responsive conditions. 4mg/ml Elemental Selenium (sodium selenate). Both variations contains 1800mcg/ml Hydroxocobalamin and 200mcg/ml Cyanocobalamin.
TROYXX
TROY02
500ml Plain
TROY08
500ml Selenium
Vijec Folic Acid 15mg/ml
VIJEXX
For use in folic acid responsive anaemias of horses and dogs. Following prolonged treatment with sulphonamides or antibiotics. As an adjunct to Vitamin B12 therapy. 15 mg/ml folic acid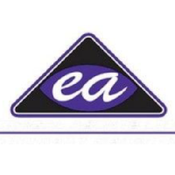 VIJEXX
VIJE01
50ml
Vitamin B12 Oral Drops
VITAXX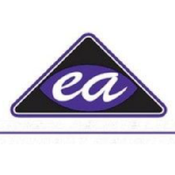 VITAXX
VITA01
15ml
Vite B Powder
VITEXX
Oral supplement for racing animals and animals under stress during racing, training or heavy work situations. Vite B is particularly recommended during periods of extreme exertion, sickness or following de-worming treatments.
Vite B supplements are used to
restore energy when it is needed most
helps appetite (particularly in horses that have become 'sour' or are 'picky' eaters)
overcomes unthriftiness after worming or illness
helps the animal to get into top condition
VITEXX
VITE03
15kg
VITE02
3kg
VITE01
500gm
Zentonil Advanced
ZENTXX
Complementary feeding stuff to support liver function. Palatable tablet for cats and dogs.
ZENTXX
ZENT03
100mg tablets
ZENT01
200mg tablets
ZENT02
400mg tablets